Cairns Aquarium Restaurant
Welcome to Australia's most remarkable dining experience.
Dundee's at the Cairns Aquarium offers a contemporary and innovative dining choice for a special place to eat in our tropical city destination.
Our exquisite restaurant features the largest tank within a restaurant in Australia: a stunning 70,000 litre saltwater marine aquarium. Providing a mesmerising encounter with coastal aquatic life, it sets the backdrop for a truly unique dining experience.
Complimenting the incredible sea life behind the glass is our delicious food & wine served up by Executive Chef James Wort. With nothing but the finest seafood and produce from Tropical North Queensland and a vibrant drinks menu to match, both casual and fine dining are something to behold at Dundee's.
The Premier Seafood Restaurant in Cairns
As the leading seafood restaurant in Cairns, we effortlessly blend the wonder of marine life with unparalleled ambience. Our striking 70,000-litre saltwater marine aquarium serves as a living tableau, presenting a captivating array of coastal aquatic life that mesmerises guests. While the aquarium offers a feast for the eyes, our seafood restaurant specialises in making your dining experience equally memorable. We honour the region's maritime heritage and rich ecosystems by bringing you the ocean's freshest offerings in a setting that celebrates both the beauty of nature and the culture of our city.
Whether you're here for a casual lunch or celebrating a special occasion, Dundee's provides a unique backdrop where the grandeur of the ocean is always within sight. From the moment you step in, you'll realise this isn't just another seafood restaurant; it's a Cairns institution that offers an extraordinary dining journey you'll cherish long after you leave.
Lunch & Dinner
A complete sensory journey awaits you at Dundee's. We take pride in delivering a dining experience that speaks to all your senses. Our approach is contemporary and innovative, drawing inspiration from the rich palette of Tropical North Queensland's culinary treasures—be it seafood, beef, pork, chicken or fresh produce.
Clean and conceptual, our dishes are expressions of ideas, colours and memories. Each plate begins as a canvas where imagination meets culinary expertise. We delve into the essence of each ingredient, elaborating, adding, subtracting and reducing until what remains is a dish that not only delights the palate but also tells a story.
Whether you join us for lunch or dinner, you can expect a feast that engages both the eyes and taste buds, all set against the captivating backdrop of our aquarium.
Aquarium Dining
Welcome to our aquarium restaurant, a unique culinary sanctuary where the wonders of the ocean blend seamlessly with a relaxed dining atmosphere. Indulge in contemporary dishes that spotlight Far North Queensland's premium seafood and produce—all while being enthralled by a 70,000-litre saltwater aquarium teeming with vibrant marine life. Open for lunch and dinner, each meal here becomes a multisensory journey you won't forget.
Not in the mood for a full meal? Our inviting café offers a peaceful respite where you can savour a cup of coffee between 10:00 a.m. and 11:30 a.m. As you sip, let a kaleidoscope of marine life—from darting clownfish to floating jellyfish—provide the ultimate backdrop, cruising past your table in a fluid, ever-changing tapestry of colour and motion.
Our venue offers an extraordinary setting that captivates the senses and leaves a lasting impression, right in the heart of Cairns.
Functions
5-star under-the-sea dining experience inside the Cairns Aquarium.
Dundee's at the Cairns Aquarium will deliver a surreal and extrasensory dining experience for your next event inside this unique and captivating venue.
Cocktail events
Sit-down functions Gala Dinners
Award Nights VIP Nights
Product Launches
James Wort
Starting his career at the tender age of 19, James has trained under some
of the world's most experienced and esteemed Chefs, including Grant
Ho is a master of Asian and Western fusion dining.
Having been a key member of our team since 2005, James now
leads the 40 chefs that deliver incredible food at our two Dundee's
locations. Come and see why James' fare is one of the best in Cairns Far
North Queensland today.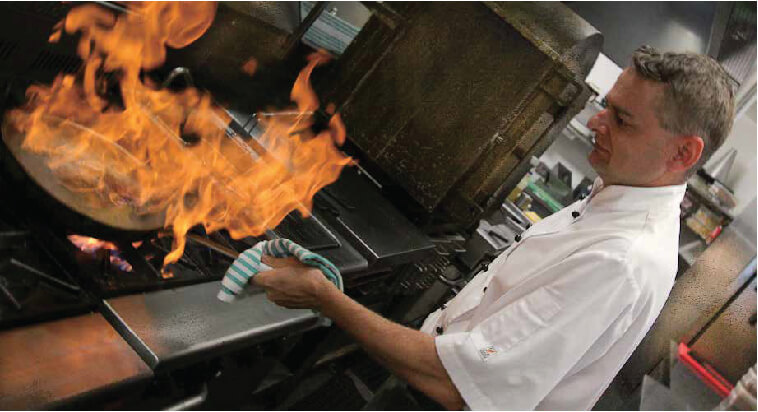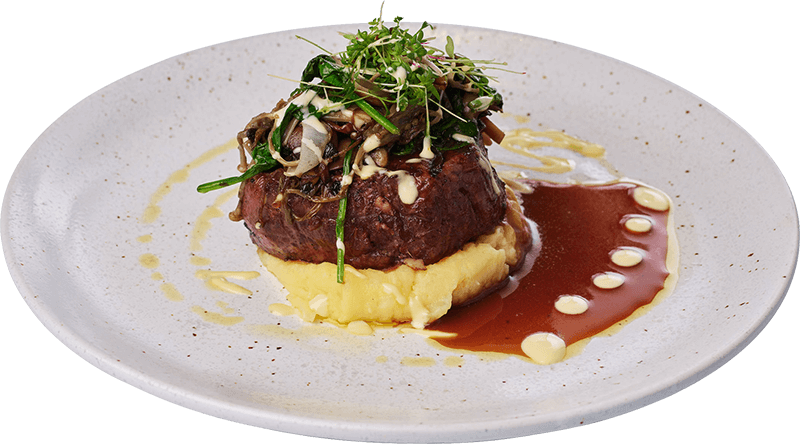 Join us
Cafe
10:00 am – 3:00 pm / Mon-Sun
Lunch
11:30 am – 3:00 pm / Mon-Sun
Dinner
5:00 pm – 9:00 pm / Tues -Sat
5:00 pm – 6.30 pm / Sunday
Wind Down Wednesday
4:00 pm – 6:00 pm
Dundees Bites Menu
4:30 pm – 6:30 pm / Tues-Sat
3:00 pm – 6:30 pm / Sunday

Sunday Sesh Seafood Special
11:30 am – 6:30 pm / Sun
DJ Glenn's Music Selection
2:00 pm – 6:00 pm / Sunday
Closed
Monday nights
Open for lunch Christmas Day
Bookings essential not available online
Email: events@dundees.com.au