Modern Australian Cuisine
Welcome to Australia's most remarkable dining experience.
Dundee's at the Cairns Aquarium offers a contemporary and innovative dining choice for a special place to eat in our tropical city destination.
Our exquisite restaurant features the largest tank within a restaurant in Australia: a stunning 70,000 litre saltwater marine aquarium. Providing a mesmerising encounter with coastal aquatic life, it sets the backdrop for a truly unique dining experience.
Complimenting the incredible sea life behind the glass is our delicious food & wine served up by Executive Chef James Wort. With nothing but the finest seafood and produce from Tropical North Queensland and a vibrant drinks menu to match, both casual and fine dining are something to behold at Dundee's.
Lunch & dinner
A complete sensory journey: Dundee's at the Cairns Aquarium offers a contemporary and innovative dining experience. Recipes and ideas evolve from Tropical North Queensland's finest seafood, beef, pork, chicken and produce. Clean and conceptual, every plate on our menu begins with an idea, colour or memory, then we elaborate, add, subtract and reduce ingredients to their essence.
Aquarium dining
Our new aquarium restaurant is a sight to behold. Enjoy delicious, contemporary food that features the best produce of Cairns Far North Queensland while gazing in wonder at our 70,000L saltwater aquarium. Open lunch and dinner, it's a magical experience for anyone looking for something different.
Not after a meal? Come and enjoy a coffee in our café and watch a plethora of marine life cruise by your table (10:00am – 11:30am).
CAIRNS AQUARIUM
5 Florence St, Cairns City QLD 4870
Conveniently positioned at the corner of Abbott and Florence Street, there is ample street parking available and if on foot, it's only 3 minutes' walk north of the Esplanade down Florence street.
Functions
5 star under the sea dining experience inside the Cairns Aquarium.
Dundee's at the Cairns Aquarium will deliver a surreal and extrasensory dining experience for your next event inside this unique and captivating venue.
Cocktail events
Sit down functions Gala Dinners
Award Nights VIP Nights
Product Launches
James Wort
Starting his career at the tender age of 19, James has trained under some
of the world's most experienced and esteemed Chefs, including Grant
Ho, a master of Asian and Western fusion dining.
Having been a key member of our team since 2005, James now
leads the 40 chefs that deliver incredible food at our two Dundee's
locations. Come and see why James' fare is one of the best in Cairns Far
North Queensland today.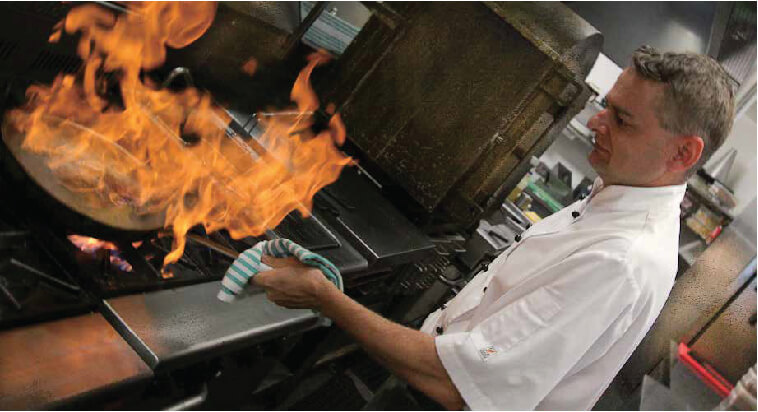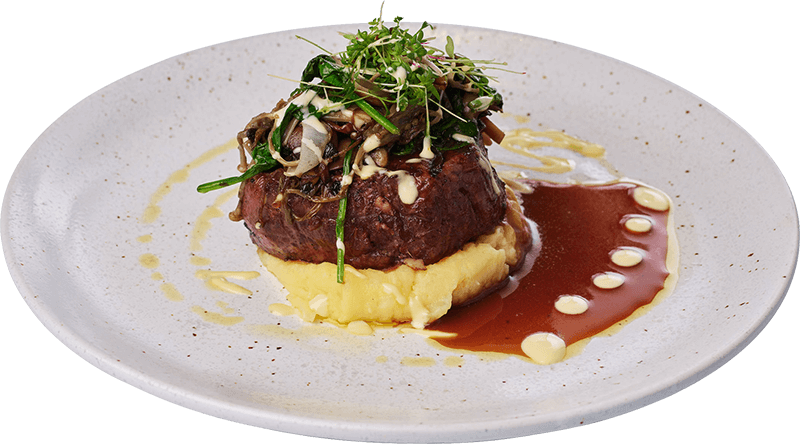 Join us
Coffee Shop
10:00 am – 1:00 pm / Mon
10:00 am – 3:00 pm / Tues-Sun
Lunch
11:30 am – 3:00 pm / Tues-Sun
Dinner
5:30 pm – Late / Tues -Sat
Wind Down Wednesday
4:00 pm – 6:00 pm
DJ Music
1:30 – 4:30 pm / Sunday Session
Closed
Monday and Sunday nights
Open for lunch Christmas Day
Bookings essential not available online
Email: events@dundees.com.au